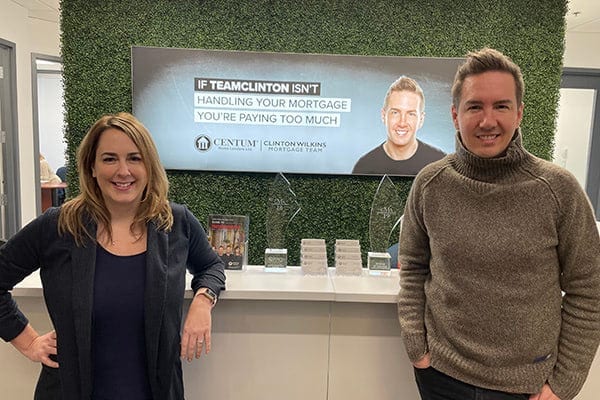 Welcome to the team, Amanda Powell
Meet Amanda Powell
Meet Amanda Powell, the newest member of TeamClinton! She joins us as a business manager and commercial lender. She has 20 years of experience in the financial services industry. This includes her previous position as a bank branch manager. We're excited to have her on board!
"I'm thrilled to be joining a best-in-class team. They're focused on developing strong relationships, as well as delivering an exceptional client experience," Amanda says. "Like myself, they believe in financial literacy. They also ensure clients understand their options to set themselves up for success in the long term."
Amanda's position
As a business manager, Amanda will handle HR and employee recruitment activities. She dedicates herself to providing customized solutions to help clients achieve their goals. Her passion for financial literacy also means she loves giving her clients financial advice and guidance. She believes in the importance of taking the time to understand a client's business, and developing successful long-term relationships.
She prioritizes creating a client-first experience, a position she brings to every meeting. Her personalized services suit each client's needs, so they can have confidence in their financial future. Her aim is for her clients to always accomplish their goals, no matter how big or small.
Clinton's thoughts on Amanda joining the team
"I'm excited to have Amanda join our team," says Clinton. "She comes from years of experience. Additionally, she'll help to add a unique perspective to our team. We're happy to have her on our team this year!"
Final thoughts from Amanda
Amanda is pleased to be part of a workplace where she can focus on clients' needs alongside a committed group of professionals.
"The support team here are dedicated professionals. They set this experience above the rest," she says. "I want to emphasize the comfortable client experience we have at TeamClinton, from start to finish!"
Learn more about Amanda on our website. Finally, don't forget to give us a call at 902-482-2770, or get in touch with us here!