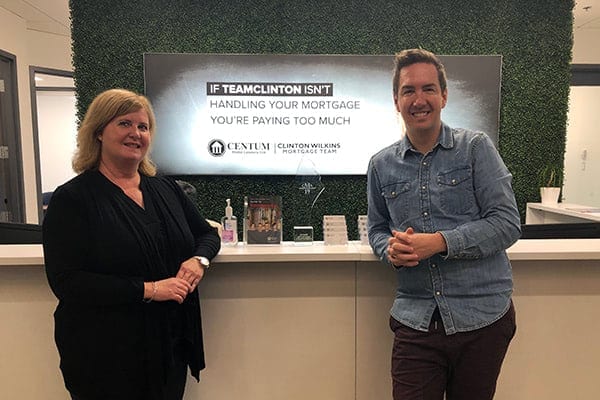 Welcome to the team, Lesa Orr!
Meet Lesa Orr
We would like to introduce ANOTHER new member of the Clinton Wilkins Mortgage Team, Lesa Orr! Lesa joins the team as Mortgage Broker and will be based in the Annapolis Valley region. She joins with over 20 years of experience in the financial services sector. We know she will be an excellent addition to our team!
A Few Thoughts from Lesa
"I am so pleased to be part of a team with such high standards," says Lesa. "It was very appealing to me to come on board with a team that is so successful and professional, always putting the client's needs ahead of everything else," adds Lesa. "That approach is one I've always lived by, so it made Team Clinton a perfect match, and joining, an easy decision!"
Lesa's Role
As a Mortgage Broker, Lesa will help clients meet their immediate and future goals. She takes a holistic approach to client experience, as she knows the value of truly listening to clients' needs while providing them with an all-encompassing solution to help them become financially better off. Her experience, coupled with the wide variety of options for lending, ensures she has a solution for every client, every time.
Clinton's Thoughts on Lesa Joining Team Clinton
"We're so excited to have Lesa join our team," says Clinton. "Lesa comes from years of experience; her clients will be lucky to work with her! We're looking forward to getting to know Lesa and her approach to client experience," adds Clinton. "We think she'll be an excellent addition to Team Clinton!"
Final Thoughts from Lesa
"I see the value of a strong community presence and how powerful a connection in that community is," says Lesa. "Client referrals to family and friends is the biggest sign of a job well done!" She adds, "I think we've all felt the community presence, especially in the past 12 months. We've come together as a province to support one another in times of great adversity. I am proud to be Canadian even prouder to be Nova Scotian!"
Learn more about Lesa on our website, and don't forget to give us a call at 902-765-6064 or get in touch with us here!