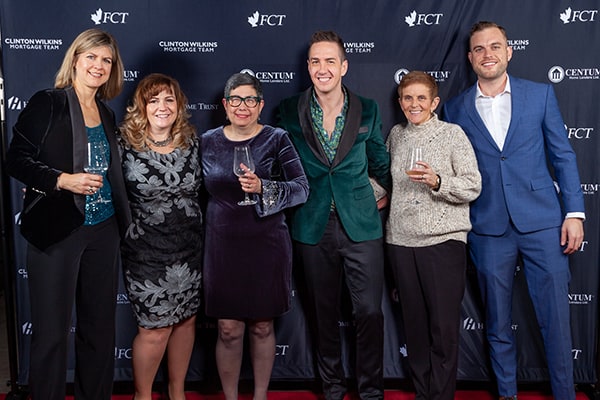 The Year in Review, and What a Year it Was!
The Year in Review
1 year.  365 days.  525,600 minutes, and we didn't waste a single one! Here at the Clinton Wilkins Mortgage Team, we are incredibly proud of the year we had. Locally-sourced, gluten-free and in business for over a decade, we are your must-stop shop for anyone in Halifax considering purchasing or refinancing a home. We don't see you as customers; rather, you are part of our family.  From mortgages to charity work, workshops to appearing on CTV news, and most importantly growing our team to better serve you, 2018 has been a great year for us.
Helping Haligonians … One Mortgage at a Time
We are on pace to do $100M+ in 2019, and by springtime (yes, it will come; I promise) we will have funded over $500M in mortgages for the fine people of Halifax.  It makes us very proud to work with our clients and help them find solutions to financing their homes.  Remember, we work for you, not the mortgage vendors, and our goal is to find you the best product possible.
Back in August (we sure are missing the heat and humidity) we partnered with Lemon Dogs and did Lemonade better than Beyonce, raising money for Easter Seals.
Knowledge is Power
On February 8, my first foray into publishing,
Confessions of a Halifax Mortgage Broker
, became available on
Amazon
to purchase. 
Confessions
identifies the most common challenges facing buyers in today's real estate market—and teaches you how to overcome them in plain language. Each chapter includes real-world examples gained from more than a decade of my professional experience as a mortgage broker.
It was also a big year for appearing in the media.  With numerous spots on News 95.7 and CTV, I continued to show my commitment to educating Haligonians on all things mortgages.  After all, knowledge is power.
We also published our first two
Guides to Homeownership
and offered free workshops at the Halifax Central Library on PRIDE in Homeownership back in July during Halifax PRIDE and Mortgages for the Self Employed in November during Financial Literacy Month.  Add to this countless blog posts and hundreds of conversations with our clients and potential clients, and we are proud to be your source of information on mortgages.
No 'I' in Team
In June the Clinton Wilkins Mortgage Team was proud to welcome
Leanne Myles
to the team as a Senior Mortgage Advisor. Leanne takes a holistic approach to helping her credit-challenged clients. Additionally, she works to uncover the cause of what got them into credit trouble in the first place. Learning about their relationship with money and helping to improve their situation is of utmost importance to Leanne. As a specialist in alternative lending, Leanne also works with people that have suffered significant life events such as illness, divorce, job loss, or death.
And in November,
Wendy Scudder
became a member of the team.  Wendy has significant experience in working closely with clients to determine their needs. Wendy's experience includes having worked in banking for over 30 years. She does everything she can to then exceed those customers' expectations.
Perhaps the highlight of 2018, and this couldn't have been accomplished without the entire Clinton Wilkins Mortgage Team, was being named Canadian Mortgage Broker of the Year (under 25 employees) by Canadian Mortgage Professional magazine (CMP).  It was definitely one of my proudest moments – representing Team Clinton at the awards event in Toronto back in April.
Thank you to my team and to all my wonderful clients for an outstanding year.  I can't wait to see what 2019 brings, because at the Clinton Wilkins Mortgage Team, the sky is the limit!
With Love,
Clinton