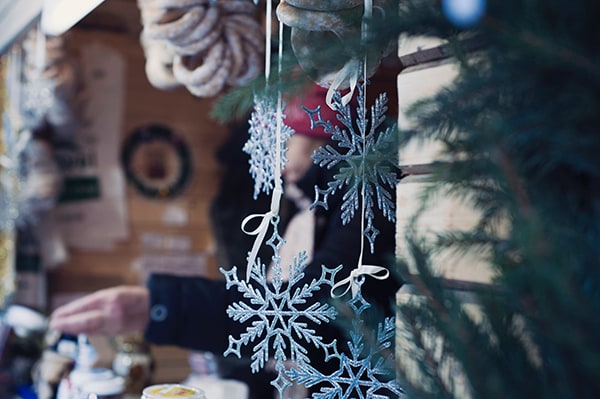 Things to do in Halifax this Holiday Season
December is a month to gather and spend time with you family, make memories, and spread joy. The holiday season riddled with joy and happiness from fuzzy socks to cookie decorating to perhaps doing some charity work. A December in Halifax can be a magical time of year with many activities around the city to keep you busy.
Shop 'Til You Drop
Leading up to Christmas Eve and Boxing Day can be a stressful time of the month. Hanukkah is in full swing and last-minute gifts need to be bought. Finding local and handmade gifts for loved ones are not hard to find in Halifax! Not only do the Seaport and Brewery Farmers market have great local gifts, but there are many other markets that are popping up around the city this holiday season. Local gifts can also be found at the NSCAD Holiday Pop-Up Market on December 7th and 8th, and at coffee shops like The Daily Grind.
The Gift of Giving
Since the month is about giving, why not give back to ones that are less fortunate? This is a great time of year to donate to charity and help those that are less fortunate. On December 8th, Chicken Burger in Bedford is hosting "Breakfast with the Grinch" to raise money for the IWK Foundation.
Shelters around the HRM are also in need of donation this time of year. You can find Shelter Nova Scotia's holiday wish list here! Things like toothbrushes, razors, women's hygiene products, and gift cards are all easy and small things that would help the homeless shelters a lot. See the Salvation Army ringing bells on Spring Garden Road or outside the grocery store? Drop a dollar in their kettles!
Family Fun
December is also a time to spend with your family and friends. Halifax Lights Festival from December 1st to the 8th is a fun way to spend some time with your family in Downtown Halifax. There are bright lights everywhere, warm drinks, delicious food, and entertainment! For Harry Potter fans, Halifax Central Library is hosting the 4th Annual Yule Ball on December 13th, which is a free event for anyone over the age of 12. The ball is jam packed with live music, photobooths, craft making, and more!
On December 15th, Pier 21 is hosting a Winter Family Fun Day. Using real stories, families can view Pier 21 through the eyes of the children that travelled through it. If you're looking to go ice skating with your friends and family, Emera Oval will be opening December 15th. They offer various public skate times and host some events throughout the holiday season. Additionally, Emera Oval will be open Christmas Day (Holiday Hours) and Boxing Day!
With so many fun and exciting activities being hosted around Halifax, you won't be lacking things to do!
P.S. be sure to check our the rest of our blog here!