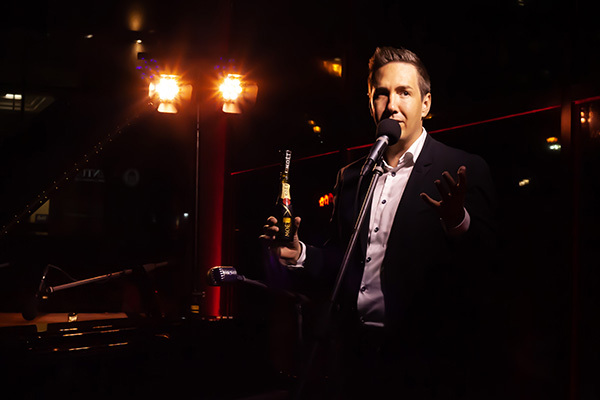 A billion thanks for one billion in mortgages funded
Clinton Wilkins Mortgage Team has just crossed its most amazing milestone yet – we have officially reached one billion dollars in mortgage funding!
It's been an exciting journey to get to this point, even if it hasn't all been smooth sailing. From long hours, to times of uncertainty, to a certain global pandemic, we have been through our share of peaks and valleys too. Through it all, we maintained our goal of helping Haligonians achieve their dreams of homeownership, and today we're here to celebrate the results with a billion thanks to you!
Our path
We began as a small operation in the basement of a house in 2009. We never imagined it would become what it is today, but our hard work coupled with your trust put us on the most amazing path. 
In 2019, after a decade in business, we reached 500 million dollars in mortgage funding. Now, less than three years later, we have doubled that amount to reach this one billion dollar landmark. Of course, it hasn't been without its struggles.
The coronavirus pandemic took us all by surprise and momentarily knocked us off our feet in early 2020. So much of our work relied on in-person meetings and signings, all of which were suddenly off the table. Like many of you, we scrambled to adapt our services to a virtual model, which came with its ups and downs. 
However, this adjustment has given us much more flexibility and accessibility for our clients and partners. Once we recovered from the initial shock of changing our systems, we were back on track. Now, we're celebrating the outcome.
What's next for the Clinton Wilkins Mortgage Team
As you may know, last year we opened our second office location, right in downtown Halifax. As our team grew, we knew we had to keep up with our space requirements. We're now on both sides of the harbour, and we look forward to serving our community even better with this expansion! 
We're excited to continue to grow our business, and see what we can accomplish with our amazing team and network of partners and clients. As we keep developing our virtual services and digital transactions, we expect to see our online presence grow. We are committed to providing you with the best service, whether in-person or virtual!
A billion thanks to you
Finally, we want to give our biggest thanks to you. Nothing we have accomplished here would be possible without your support and trust in our services. This community is one of the most amazing and exciting ones in the world, and we're so lucky to be working with all of you.
Our shared dream of helping Canadians achieve their homeownership goals is what holds us together here at Clinton Wilkins Mortgage Team. We couldn't exist without your loyalty and faith in our business. On behalf of the entire team, thank you! We can't wait to work with you in the future.
If you have questions about your mortgage, get in touch with us at Clinton Wilkins Mortgage Team! You can call us at (902) 482-2770 or contact us here.