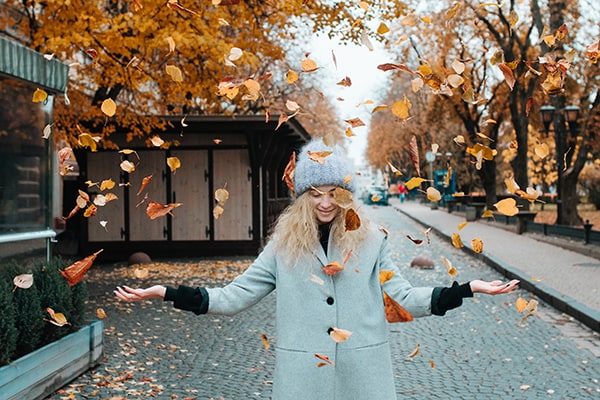 Halifax & Dartmouth Fall Market Update
On Halloween, little children run from house to house down their neighborhood streets. They face light up with excitement as their neighbors open the door with a bowl full of candy. They cheerfully say, "Trick or Treat!" and are rewarded with a candy bar and smile. As Halloween night heats up and more children run from house to house, there's a sense of urgency and friendly competition. They know if they get to the house first, they are more likely to get a "better" piece of candy than the children behind them. Funnily enough, we're actually seeing a similar trend when it comes to buying a home in the HRM. Here is our fall market update!
Heating Up
This year, we've overall seen the housing market in Halifax heat up quite a bit. Homebuyers would view a property and then instantly have to jump on making an offer. There was no time for them to sit and ponder making the purchase because demand was so high. Halifax has seen a lot less inventory than previous years and noticeably more demand for properties. This is what we refer to as a "seller's market", which has been the case in Toronto and Vancouver for quite some time now. 
Halifax's High Demand
The Halifax and Dartmouth area has an inventory of just under 3,000 homes for sale. The absorption rate for properties is 17 weeks. In 2018, this time of year there was just over 4,000 home for sale in the Halifax and Dartmouth area. That's a difference of 1,000 properties for sale between this year and last year. Moreover, the absorption rate for properties last year was 27 weeks! This means that compared to 2018, we are seeing a smaller inventory and an increase in demand for properties in the HRM. We've also seen an increase in the list price and selling price of homes in the Halifax and Dartmouth area. The average single-family home is being listed at $351,041 and selling for an average of $336,352. This is a significant difference from 2018 when the average single-family home was listed for $308,000 and selling for an average of $299,000. This shows that the value of properties is increasing and the HRM is becoming a more desirable place to move to.
Having a Competitive Offer
With such a high demand for properties in Halifax, sellers will generally have an advantage. We are seeing more competitive offers on properties. More houses this year have been selling at the asking price or above the asking price. There is a higher likelihood that there will be some sort of competition than making an offer on a property. With that, having a more desirable offer will give you more of an advantage over other potential buyers. Having a pre-approved mortgage in a market like this will show sellers that you are serious about your offer. A pre-approved mortgage shows that a lender has checked your finances and approved you for a specific amount. This helps limit the number of delays later on when closing the sale.
Halifax's inventory is seeing record lows right now and buyers are hungry to buy. That's it for our fall market update! When you're looking to buy in Halifax's red-hot market, come talk to our mortgage professionals. We'll help you get your finances in order so that you can make a competitive offer on your dream home. You can schedule a free consultation here or drop by our office at 99 Wyse Road, Suite 100 In Dartmouth.