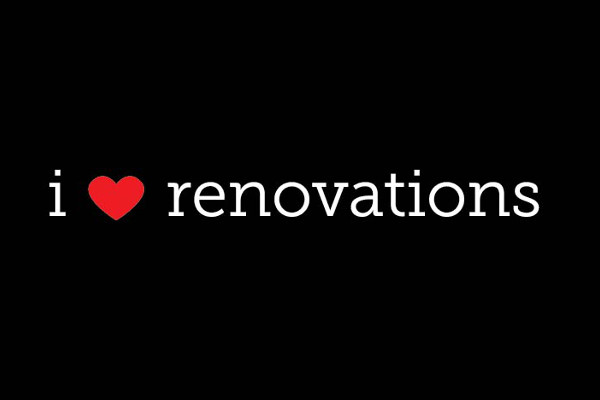 Halifax Renovation Revelation
Renovation Month
In the spirit of renovation month, we're taking pause to share the good word about a local Halifax business whose finished product is drool-inducingly delicious and offers great ROI.
Luxury You Didn't Know You Need
This fall, we at TeamClinton are all about indulging in what we call 'practical luxuries'; experiences or items that might require an initial investment, but undoubtedly enhance the quality of life and state of mind.
A pair of expensive fall boots that will weather Halifax's climate? Practical luxury. A not especially inexpensive pumpkin spice latte on a crisp fall morning? Practical luxury. Visiting IKEA to improve the hygge in one's home? You guessed it! Practical luxury.
You Dream it, They Build it
Self-styled as a 'luxury service construction brand' with a portfolio that backs up their claim. Hence, it's impossible not to fall for the Halifax-based home improvement wizards at i love renovations.
Renovating, sometimes through refinancing, allows homeowners to enjoy their living space now. While also increasing equity through home improvements that raise the value of their property.
This is why we're slapping I love renovations with a TeamClinton gold star because of their daily embodiment of practical luxuriousness!
They're Kind of a Big Deal
We're not the only ones who have noticed i love renovations' standout work. Recently nominated as New Business of the Year, the community-involved construction company has seen an influx of new work.
"The company has seen increased numbers across the board for revenue, closed jobs, client referrals, online activity, and full-time employees," says Chris McMullin, Co-Founder, i love renovations in a Chronicle Herald article.
In addition to their excellent workmanship and reputation, the folks at i love renovations are also community minded – a plus, if you're the type of person that likes their business served with a side of conscience.
As a member of the city's bustling entrepreneurial and business community, i love renovations has supported local organizations including the Dartmouth Book Awards and the Canadian Progress Club. Do-gooders, no doubt.
Clinton's Takeaway:
With a 5 star ranking on Facebook and Yelp, i love renovations is the cream of the Halifax contractor crop. Indulge in this gold star practical luxury this fall, because your future self will thank you.
With Love,
Clinton
Contact us and see how refinancing can help you renovate