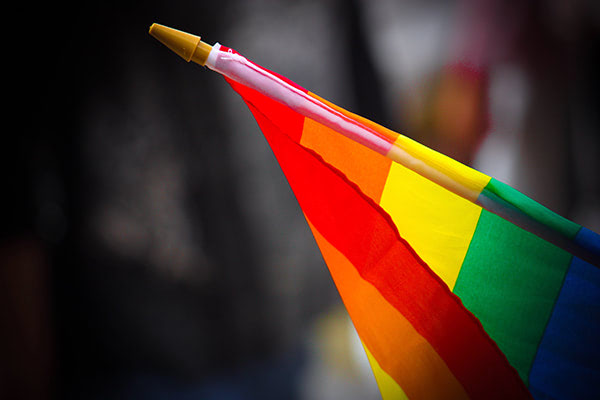 Pride in Halifax 2020 goes on!
Pride will go on!
The Halifax Pride Festival kicks off on July 16th and even though we're experiencing some strange times pride cannot be canceled! We're all figuring out what the post-pandemic world looks like. With events getting canceled across the world, we expected changes to the festival. The good news is that much of the 2020 festival will be hosted online! Virtual events have popped up in cities such as Toronto, New York, and now Halifax!
For more information about the 2020 Halifax Pride Festival, check out the details on the Halifax Pride website here. For a more detailed calendar of events, you can take a look at the schedule here.
Pride in Halifax
Our community shows its pride on a regular basis. The growth of our pride festival shows the support of the community. It is estimated that almost 150,000 people attend the Pride Festival in Halifax, making it one of the largest 2SLGBTQ+ festivals in Canada. If the estimate is correct, the turnout in Halifax is one of the 50 largest in the world.
The Halifax Pride Festival will include some interactive displays this year. Be sure to check out Victoria Park to view the Community Message Project. Here, you will find messages from the community that will be printed and strung across trees in the park. The installation is open to the public and available for viewing through Pride week and you can learn more on their Instagram page here.
Events like the Halifax Pride Festival help to bring our individual communities closer and to help break down barriers. If you're thinking about homeownership in Halifax, there's a lot of hoops to jump through to find the right place to call home. This starts with assembling your team!
Pride in your team
There are many challenges that impact your journey to homeownership. Pride week is all about building a strong community through inclusion. We believe that you need to build a strong team when you are considering homeownership. Working with an unbiased mortgage professional, realtor, and legal team, you will feel confident that your best interests are top of mind.
There is a lot of steps on your journey to homeownership; these can include:
Finding the right community

Picking the right property

Pride in your decision
By working with an unbiased mortgage professional you will feel confident that they are asking you all of the right questions and making sure your application with the lender supports your goals. Choosing a realtor that knows the individual communities in Halifax will ensure that you are finding a house in a community that you will be proud to call home. Your lawyer will help you navigate all of the fine print so you feel confident when it's time to move in.
Pride in your home
Celebrating Pride in your city, community, team, and in homeownership is important. Your team will help support you on your journey towards homeownership. Halifax is a progressive city that loves to celebrate the diversity of the community. When you're considering homeownership, you've picked the right spot! Just make sure to pick an unbiased team that knows the market and will help you on your journey to homeownership!
As always you can give us a call at 902-482-2770 or get in touch with us here!